DfE Annouces bursaries for all NPQs
All NPQs now fully funded for State Schools and Colleges!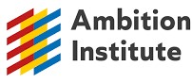 Earlier this morning, the DfE announced an extension to their bursary NPQs.
The closing date for NPQs which start in November currently remains as Midnight 17th October 21.
Click here to read the full article.